A UNIQUE PROJECT IN RUSSIAN BASKETBALL
"Runa" is the only private professional basketball club in the country. Its unique visual style, youthful atmosphere and modern management made it a bright and recognizable brand.
We are building an entire basketball ecosystem. Our structure includes children's and youth teams of boys and girls, women's professional Super League team, men's 3x3 basketball team, and men's youth team "Runa-2". At the top of this pyramid is the men's team of the VTB United League.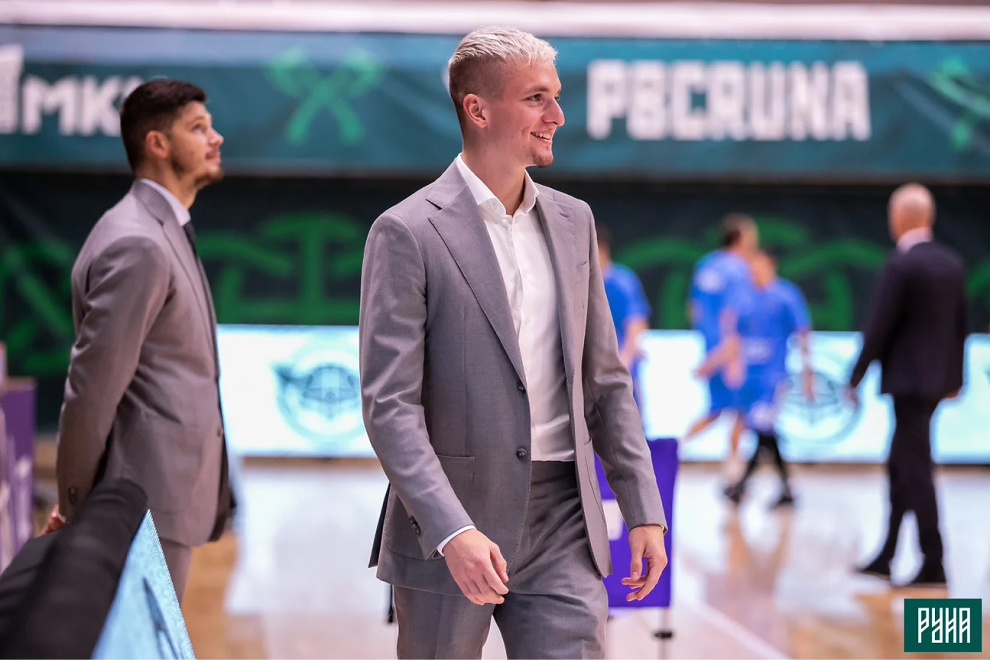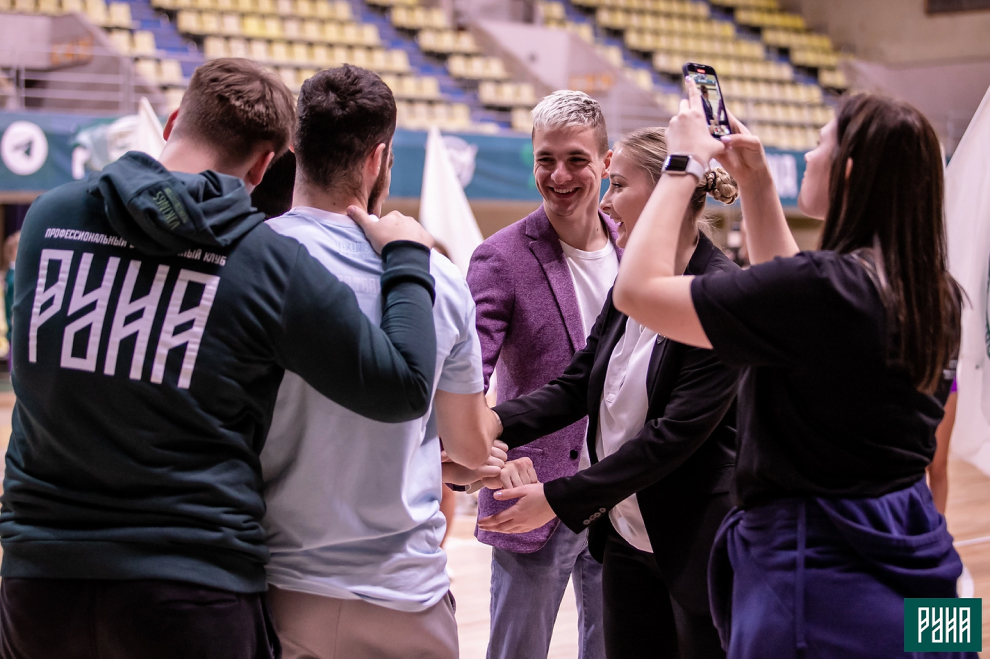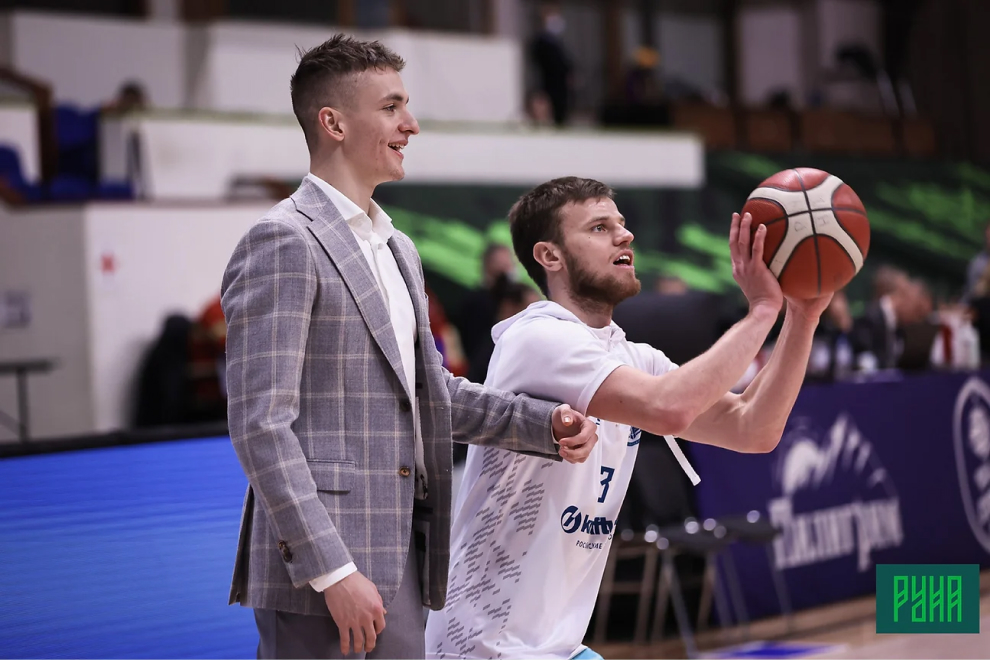 We set trends in marketing, create colorful sporting events and gather family audiences in the stands. Non-state investments, close work with partners and effective commercial activities have been the key to our successful and stable progress.
We believe that the club's ambition and reputation do not exist without mutual respect and trust in the basketball family. We believe that our openness, sincerity and honest attitude will help us win even more supporters. We believe that systematic development is more important than quick results.
In our seventh season, we are ready to conquer new heights and open new horizons for ourselves and our audience.
"Runa" won silver medals of Super League-1 for the second time in a row and moved to VTB United League

JBL girls' team took 2nd place in the Russian Championship

The men's 3x3 basketball team won the Super Cup of Russia and the Cup of Russia

Women's team ranked in the top 5 of the Super League

The club finished 2nd in the regular season of Superleague 1. The club reached the playoff final for the first time in history and won the final silver medals

The club applied for the VTB United League for the first time. The application was rejected and the club started the process of structural changes in accordance with the league's recommendations

Runa took 3rd place in the Russian Cup

Runa women's team made its debut in Superleague

"Runa-2 reached the Final Eight of the VTB Youth League

Команда впервые выходит в плей-офф в Суперлиге-1 и занимает итоговое 4-е место. Летом ростер клуба пополнил участник Кубка мира-2019 Андрея Сопина. Команда ушла на зимнюю паузу лидером чемпионата. В декабре клуб подписал чемпиона НБА Тимофея Мозгова.

На базе команды «Три звездочки» организована мужская команда «Руна» по баскетболу 3х3

Команда заняла 10-е место в Суперлиге-1. Чемпионат не был доигран из-за пандемии коронавируса. Главным тренером летом стал Олег Бартунов. Команда начинает проводить домашние матчи во Дворце спорта «Динамо»

Организована молодежная команда «Руна-2», выступающая в Молодежной лиге ВТБ

Команда выиграла бронзовые медали Суперлиги-2 и дебютировала затем в Суперлиге-1. Главным тренером стал Олег Окулов.

Команда заняла 9-е место в Суперлиге-2

Генеральным менеджером клуба стал Сергей Юхневич

«Руна» завершила первый сезон в Суперлиге на 8-м месте.

Клуб получил профессиональный статус.

«Руна» стала серебряным призером Первой лиги Чемпионата России в дивизионе ЦФО.

Осенью «Руна» дебютировал во втором дивизионе Суперлиги и пригласил сербского тренера Йована Поповича

Под названием «Руна-Чеховские ястребы» в дебютном сезоне в дивизионе ЦФО Первой лиги чемпионата России команда заняла восьмое место

В 2013 году на базе ДЮБК создается любительская мужская команда «Руна-Баскет»

Основан детско-юношеский баскетбольный клуб «Руна-Баскет»
OFFICE PBC RUNA
Russia, Moscow, 125581
Lavochkyna st., 32
Send us a message
If you have any questions or suggestions for cooperation, please fill out the form below.